Hair loss is a common problem that affects many people, both men and women. While several treatments are available for hair loss (rosemary oil, scalp massages, etc.), PRP Injections have emerged as a safe and effective solution to help stimulate hair growth. We'll look closely at PRP injections and show you some amazing before and after results.
PRP injections are a form of regenerative medicine that harnesses the growth factors in your body to heal tissues. "Platelet-Rich Plasma," or PRP, is the liquid component of your blood, composed mostly of water and proteins, as well as platelets, a vital blood cell type that contributes to healing in various parts of the body. To extract platelet-rich plasma, you will have your blood drawn (typically from your arm) and put into a centrifuge ( a machine that will separate your PRP from your blood).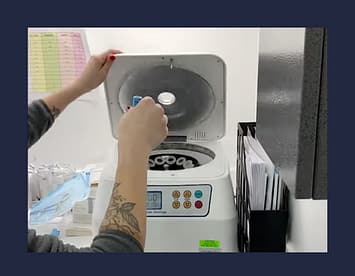 PRP injections are used in a variety of different ways for hair loss, muscle support, under-eye rejuvenation, micro-needling, and skincare treatments. PRP injections for hair loss use your own PRP to target and accelerate the hair growth process.
How Do PRP Injections Work For Hair Loss?
PRP injections are an effective way to combat hair loss. By injecting platelet-rich plasma directly into the targeted area, PRP therapy stimulates hair growth and prevents further hair loss. For those suffering from hair loss, there are three main ways PRP injections can help your hair loss:
Preventing hair loss
Promoting new hair growth
Aid in stimulating new hair growth after hair transplants
Why Choose PRP Injections To Combat Hair Loss?
There are thousands of different solutions for hair loss, but most don't work, involve a steroid, and/or have unexpected side effects.
Here are just some of the most significant advantages of using PRP injections for hair loss:
They are considered a safe hair loss treatment
Several studies have shown PRP can be effective for treatment of hair loss
There is no steroid involved
These are just three of the most common pros to treating your hair loss with PRP injections. If you are considering PRP injections, sit down with your doctor and discuss all options and pros of PRP injections.
You can read all the pros and cons of PRP for hair loss, but the results speak for themselves. Check out more of our before and after results of PRP for hair loss in our gallery.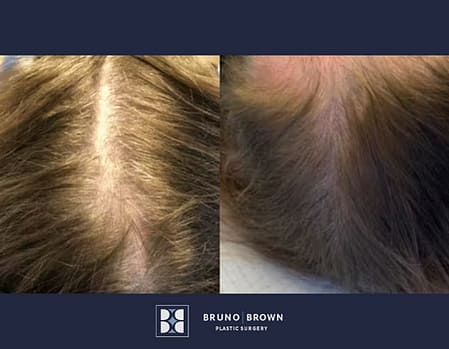 Do you think PRP for hair loss is for you? Book a consultation today!