Looking for some of the top plastic surgeons in the Washington DC area? Then make sure you stop at Bruno | Brown Plastic Surgery.
We understand that choosing plastic surgery is a personal, private, and sometimes life-altering decision. We are committed to providing technically advanced, cutting-edge procedures while using sound surgical principles to obtain safe, effective results.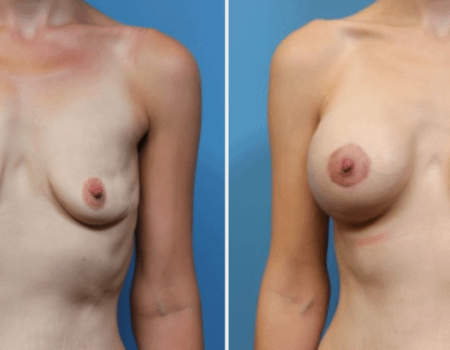 We help women and men improve their appearance and feel younger with surgical procedures that target the body, breasts, or face. You can trust our top-rated plastic surgeons to help each patient look and feel their best.
We provide surgical and nonsurgical procedures such as:
In addition to our award-winning, top plastic surgeons, we also offer a top-of-the-line skin care center at our plastic surgery office.
The effects of sun damage and aging can leave you looking older than you feel. To help you feel and look your best, Bruno|Brown Plastic Surgery offers several non-invasive cosmetic procedures to restore a youthful and vibrant appearance.
We offer services such as:
Microneeding w/ PRP
Chemical Peels & Facials
Intense Pulsed Light Treatment (IPL)
Micro-Needling (w/ PRP)
HydraFacial
Skin Care Products
Choosing The Best DC Area Plastic Surgery Office
Our physicians are board-certified plastic surgeons, and we feel they are the best choice for cosmetic surgical and non-surgical procedures in the greater Washington, DC area.
Their commitment to upholding the highest standards of plastic surgery techniques, practice, service, and safety help patients have the best experience possible.
Patients are treated with the utmost respect and privacy throughout their time with us.
Reviews Of One Of The Best DC Plastic Surgery Offices
As some of the top doctors in the area, with a state-of-the-art facility, our clients have written us some wonderful reviews.
Patients have left reviews such as:
"Dr. Brown is a true artist and very concerned with aesthetics when approaching all procedures. I had my ear lobes repaired from big gauges and he has fixed them better than I was born with! They are so cute and perfect now. I would trust him to improve anything I found bothersome about myself!"

"My in-office lipo results are incredible. I'm thrilled to have banished the saddlebags at last and added some balance to my body shape. I could not be happier."

"You need to know that what you do makes a profound difference in a person's life. I will never be able to adequately express my gratitude for what you have done for me. Rest assured that I am and will always be eternally grateful for the difference you have made in my life. From my heart, I thank you."